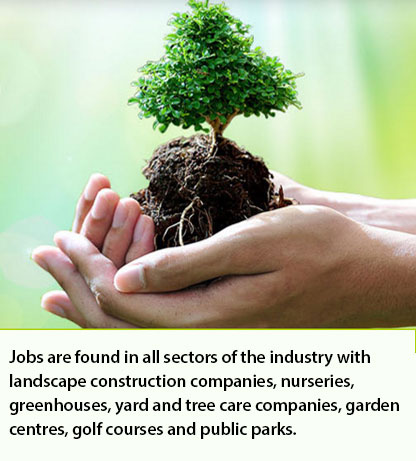 The Landscape Manitoba Horticultural Foundation was established in 1989 by a group of industry leaders who shared the vision of an flourishing landscaping and horticultural industry in Manitoba.
Membership contributions allow the Foundation to offer continued support to the industry through its established research and scholarship programs. The Foundation believes in helping future industry leaders get a strong start in their careers.  Each year, scholarships, bursaries and awards are available to high school and post-secondary students continuing their education in the horticultural trades.
SCHOLARSHIP OPTIONS:
Academic Award – Landscape Horticulturist with Highest GPA, $300
The Manitoba Nursery Landscape Association is a non-­‐profit organization dedicated to advancing the interests of horticulture and landscape professionals. MBNLA's members are businesses and individuals committed to promoting awareness of environmental horticulture and upholding the highest standards of the nursery and landscape industry. This award is part of MBNLA's scholarship program which works to achieve
these goals by:
• Promoting the professional development of individuals already working in the profession.
• Attracting and encouraging quality students who will make valuable contributions to the profession.
For more information, see attached – MBNLA Academic Award RSE GPA