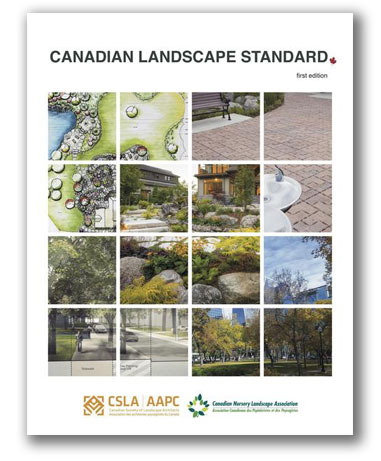 Are you curious about the Canadian Landscape Standard (CLS)?
Green Careers Canada is releasing a series of videos to highlight each of the 18 chapters of the Canadian Landscape Standard. This month we focus on the Plants and Planting section.
Do you know what the minimum size of the root ball should be in relation to a caliper sized tree of 50 cm (20 in.)?
Do you know if you should keep your plant in a container or burlap bag?
The Plants and Planting Chapter is great to learn about how trees get sized but also on what measurements they use to determine the different size of the trees and the video shows some living examples of planting and how to handle various plants.
The CLS is a great resource for everyone wanting to learn about the proper procedures in our Landscaping Profession. The video series will guide you through what's inside the Standard.
Plants & Planting Video coming soon!
---
Watch a video about the CLS on YouTube

Read the introduction and table of contents of the Canadian Landscape Standard
Download a sample chapter of the Canadian Landscape Standard