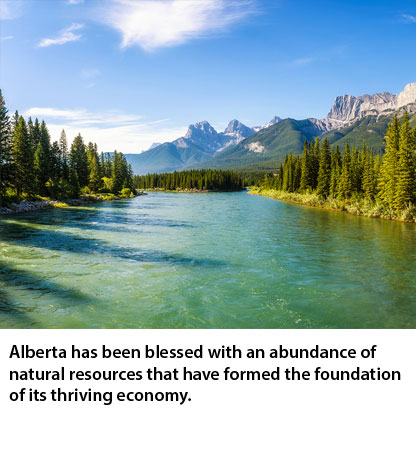 Trade Secrets is the site for Alberta that is dedicated to the trades and provides information on Education, training, apprenticeship and employment in the trades for Alberta.
Information for Landscape Horticulturist can be found at https://tradesecrets.alberta.ca/trades-occupations/profiles/047/
Apprenticeship Training (Taken from tradesecrets.alberta.ca)
The term of apprenticeship for a landscape horticulturist is 4 years (four 12-month periods) including a minimum of 1200 hours of on-the-job training and 8 weeks of technical training each year.
An applicant who previously completed courses of study or work experience related to the landscape horticulturist trade or holds a related journeyperson certificate and has the employer's recommendation, may qualify for credit that could reduce the term of apprenticeship. Inquiries about credit for previously completed courses of study or work experience can be directed to an apprentice representative toll-free at 1-800-248-4823.
A person who has previous training or work experience in the trade and wants to determine their level of skill and knowledge for entry or advanced standing in an apprenticeship program may complete the online Prior Learning Assessment Application.  For more information, see the online Prior Learning Assessment Guide.
A high school student can become an apprentice and gain credits toward apprenticeship training and a high school diploma at the same time under the Registered Apprenticeship Program (RAP).
To learn the skills required of a landscape horticulturist in Alberta and be issued an Alberta Journeyman Certificate, a person must:
Most employers prefer to hire high school graduates and may select apprentices from among their current employees.
For holders of an existing trade certificate, it can serve as your entrance requirement equivalency when registering in an additional trade.
complete the online Apprenticeship Application and Contract
pay the non-refundable application fee as part of the application process
complete the required on-the-job training
– during on-the-job training, apprentice landscape horticulturists earn at least 60 percent of the journeyperson wage rate in their place of employment in the first year, 70 percent in the second, 80 percent in the third, and 90 percent in the fourth year.
complete all program requirements as identified in the course outline
enroll in technical training
review books and materials required for training
successfully complete all required exams
When apprentices attend technical training, they are required to pay the applicable tuition fee and purchase course supplies.
Apprentices involved in the Career and Technology Studies (CTS) stream in high school may be eligible for credit towards their apprenticeship first period training.
Student loans, grants, scholarships and other financial assistance may be available. For more information see Financial Assistance, visit an Apprenticeship and Industry Training office or call toll-free to 1-800-248-4823.
Scholarship information:  https://tradesecrets.alberta.ca/financial-assistance/scholarships
Forms and References
For Potential Apprentices
Applications to get your apprenticeship career kick-started.
For Registered Apprentices
For General Applications
An Alberta Student Number (ASN) is required to apply for programs and services.
CTS Course Completion Record – Landscape Horticulturist
For Employers
Resources to help Alberta employers hire tradespeople.